St Aidan's strives to be a vibrant Catholic learning community, working together as one.
At St Aidan's Primary, together we are committed to:
Promoting and celebrating our Catholic identity
Fostering the Gospel values of justice, respect, dignity, and tolerance
Developing a climate in which individuals are valued and respected
Providing an environment where each student has a sense of self-worth and achievement
Fostering a partnership between school, home, parish, and the wider community
Creating a challenging and supportive learning environment that develops confident, independent, lifelong learners
Providing opportunities for students to develop spiritually, physically, emotionally, and academically
Building a relationship between St Aidan's and St Agnes Catholic High School.
---
School Motto and Crest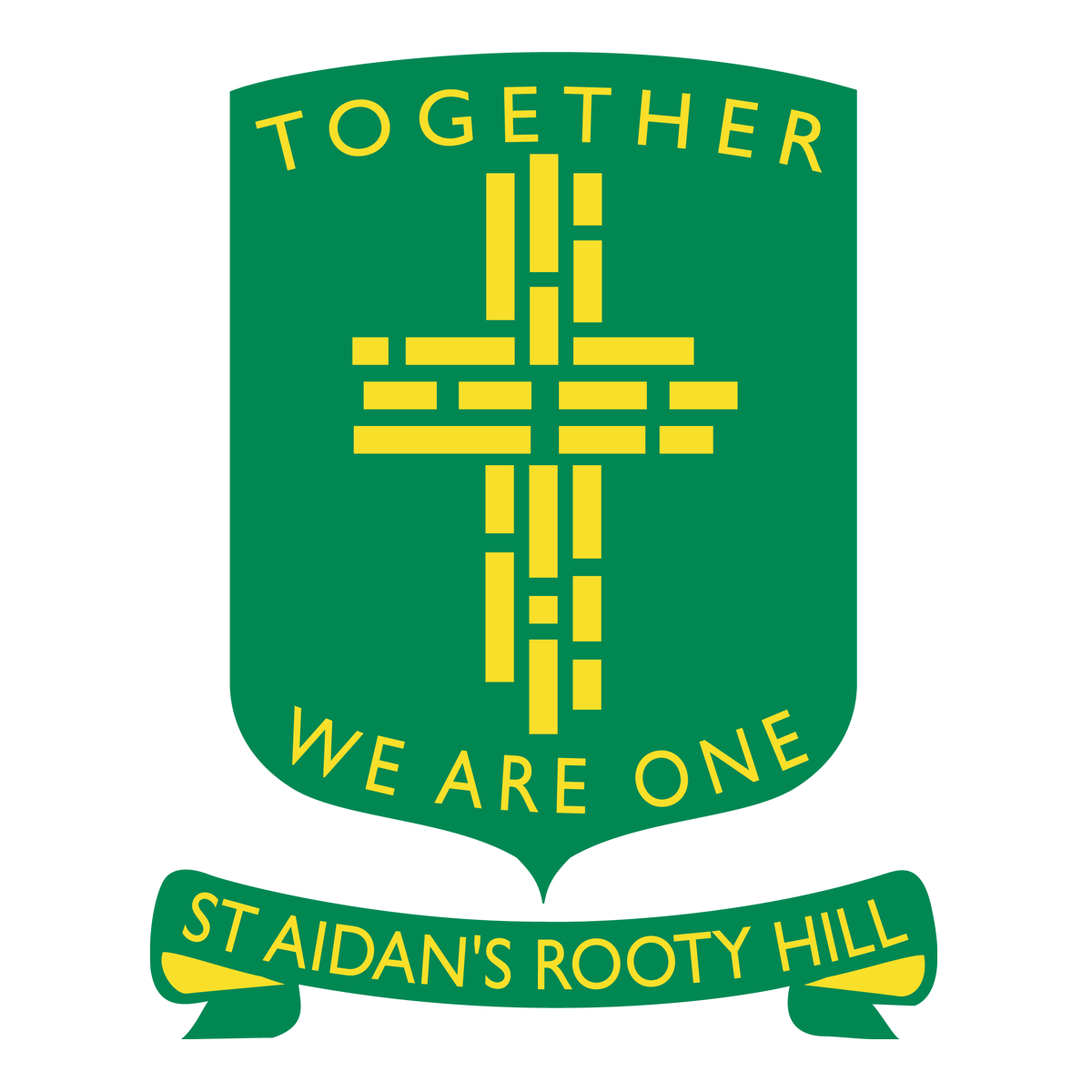 The cross on the school crest displays several themes. It is made up of various sized pieces that signify that we are individuals, yet we are united in His Son, Jesus Christ. The saving love of our Lord, which he expressed on the cross, makes us one.
St Aidan's motto 'Together We are One' sums up this truth-the Christian community of St Aidan's school is a place where we seek unity through Love.