Opening School Mass & Commissioning of Leaders
28 Feb 2014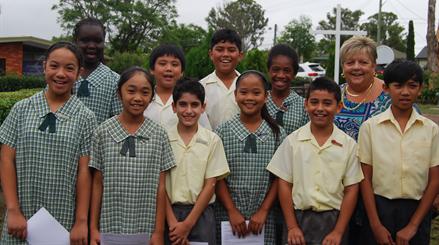 Last week the St Aidan's community gathered to celebrate Mass for the opening of the 2014 school year.
Thank you to the parents and friends who joined in our celebration, particularly those who participated in the readings, and offertory procession.
At the conclusion of Mass the student leaders for 2014 were given a special blessing and commissioned into their roles.
On behalf of the St Aidan's community congratulations to the following students who have been selected as leaders.
School Captain:
School Vice Captain:
Sports Leaders:
Red: Britnee A. & Justin M.
Blue: Awein M. & Milla S.
Green: Shenna S. & Kevin T.
Gold: Gabriel C. & Saia M.