Captivate shines during spectacular showcase performance
05 Sep 2018
Catholic Education Diocese of Parramatta students had the opportunity to shine when the Captivate performing and creative arts program recently hosted its 10th Anniversary Showcase at Quaycentre, Sydney Olympic Park.
The show combined a spectacular musical ensemble of 165 students, backed up by the 1000-student primary choir and 190-student secondary choir singing songs such as One Dream, Come Back to the Sea, Keep your Lamps Trimmed and Burning and River Run Free.

VIDEO: A glimpse into the amazing Captivate performance
This was complemented by a dance ensemble of 382 dancers who kept audiences enraptured. There was also a secondary drama ensemble of 90 students and a student 'spoken word choir' comprising 80 students from four primary schools.
One of the highlights of the performance was the use of puppetry and props to reflect the showcase's storyline. The impact of the puppets was dramatic, guiding the audience through show's theme of 'creativity': from the igniting of the creative spark, through to creative play, creative block, creative flow, and finally creative genius. The show's finale was a stunning performance of Rihanna's Diamonds in the Sky.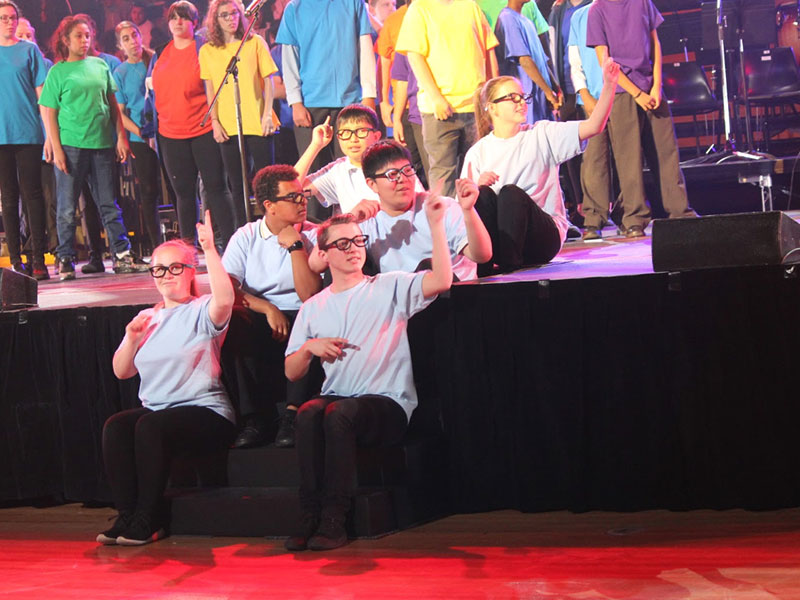 Captivate director Mark Hopkins said that for many students involved, it was their first major public performance.
"Others were consolidating many years of practice, rehearsal and performing, honing their skills for HSC practical examinations in the coming weeks or auditions for specialist post school arts study pathways in the coming months.
"Captivate is the program by which all students, regardless of prior experience or the location of their school, can access specialist learning in the arts.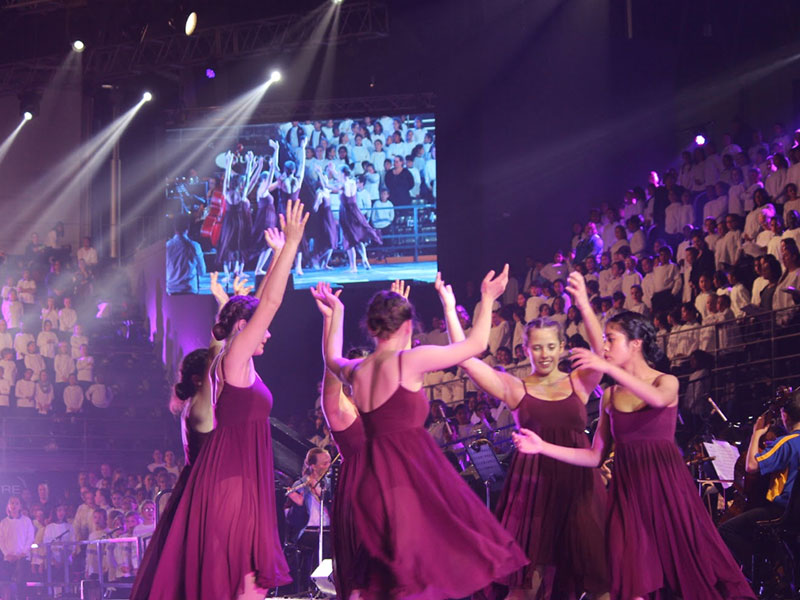 "With a constant stream of research documenting evidence of the cognitive and social benefits of arts participation and learning, it is vital that such learning is part of each child's education."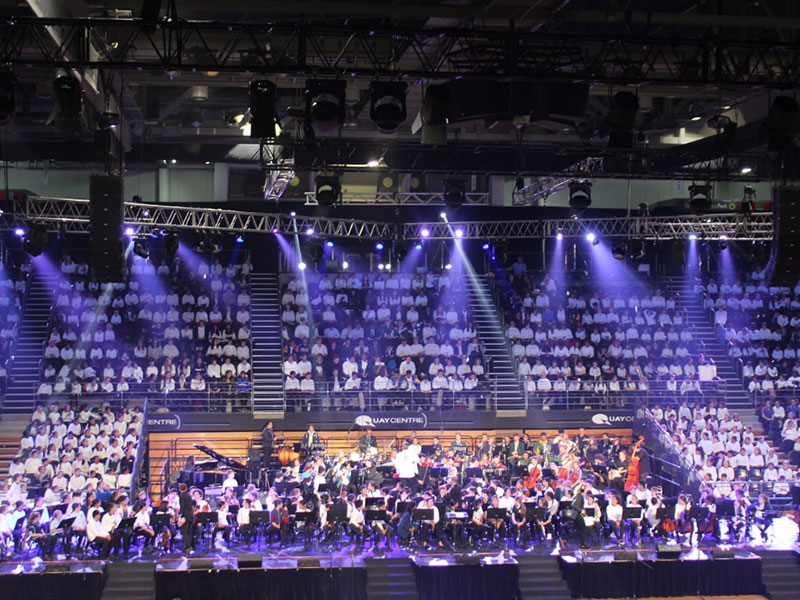 St Andrew's Primary, Marayong acting Principal Kim McDonald described the show as a rewarding experience for all those involved.
"Students have been rehearsing since February, both during recess and lunch breaks and also at formal off-site rehearsals with other students in the Diocese as well as during the school holidays,'' Mrs McDonald said.
"This level of collaboration and creativity has provided opportunities for students to express themselves in a unique way. We are so proud of the students and thank them for their commitment, enthusiasm and persistence over such a long period of time."